PwC accused of misleading Senate over plan to sell consultancy business while publicly criticising idea at auditing inquiry in 2019
Consulting giant PwC has been accused of misleading the Senate for planning to sell its consultancy business at the same time it told a 2019 inquiry that separating its auditing and consulting divisions would make it impossible to operate.
On Thursday, PwC's current and former CEOs appeared in front of a Senate inquiry examining the management and integrity of consulting firms in Australia, established in the wake of PwC's tax leak scandal.
The inquiry was established in March after PwC's former head of international tax, Peter-John Collins, shared confidential tax information from Treasury and the Australian Tax Office in 2014 to reverse-engineer a scheme to help big multinational companies avoid paying their fair share of tax in Australia.
Mr Collins had his tax licence suspended by the Tax Practitioners Board in December 2022 and is no longer a PwC employee. The Australian Federal Police has since launched a criminal investigation into Mr Collins' behaviour, but no charges have been laid.
The hearing on Thursday was the first time former PwC CEO Luke Sayers, who ran the firm from 2012 to 2020, faced questions from the inquiry about his involvement in the tax leak scandal.
Throughout the hearing, Labor Senator Deborah O'Neill and Greens Senator Barbara Pocock persistently raised questions about an earlier plan to sell PwC's consulting business, which was devised by Mr Sayers.
He told the Senate inquiry the idea, created between 2017 and 2019, was to spin-off the Australian, New Zealand and some Asian-based management consulting arms of PwC.
The plan had become advanced enough that Mr Sayers travelled to the US to push the idea of the sale, with the inquiry noting the valuation of the business was around $1 billion — but the deal never went through.
As the end of Mr Sayers' lengthy questioning approached, Senator O'Neill reproduced a submission from PwC Australia in 2019 to a Senate inquiry at the time that was examining audits and consulting firms.
In the document, PwC pushed back on the idea of "structurally separating" auditing and consulting businesses because it would negatively impact their operations — but the Senate heard on Thursday that PwC was actively planning to separate its auditing and consulting businesses when it made that submission.
"Mr Sayers, that makes me very much question the interactions of PwC with the Senate under your leadership, that this was going on in one part of the business, and the public documentation to the Senate was a denial that such a thing should ever occur, because it would make the business unable to basically operate," Senator O'Neill said.
"That makes me question everything that you've been telling me today, because those two things are completely at odd
PwC sold its government consulting business to private equity firm Allegro Funds for $1 in July, in an urgent sale to protect thousands of staff in the wake of the tax leak scandal.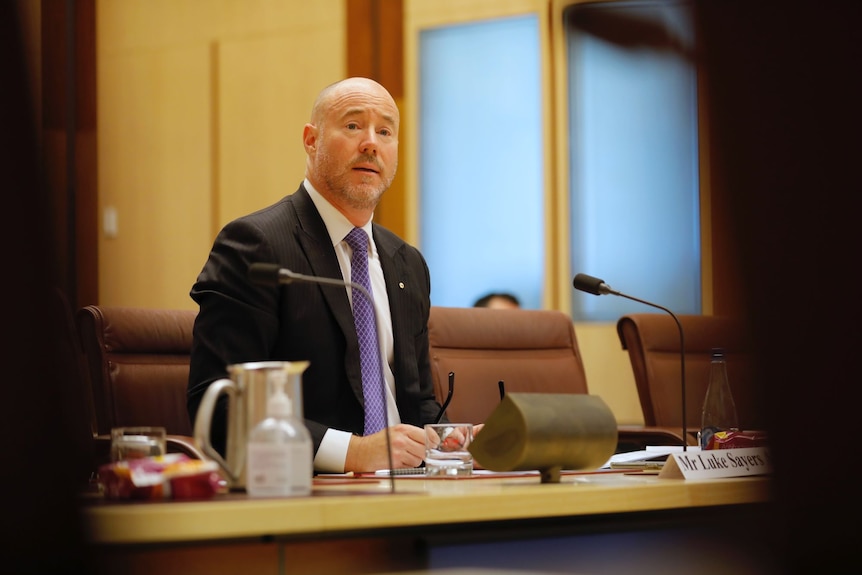 Luke Sayers was the chief executive of PwC Australia from 2012 until 2020.(ABC News: Ian Cutmore)
'Bad apples' or 'failure of leadership'?
Newly installed PwC Australia boss Kevin Burrowes was the first to appear at the Senate inquiry on Thursday, and repeatedly blamed the failures of the business on its former CEOs — Mr Sayers and Tom Seymour, who led the company from 2020 until his exit earlier this year.
Mr Seymour did not appear before the inquiry on Thursday.
Greens Senator Barbara Pocock repeatedly referenced PwC's culture during her questioning of Mr Burrowes, after a damning internal review of PwC conducted by former Telstra CEO Ziggy Switkowski highlighted significant cultural problems within the firm.
Senator Pocock put to Mr Burrowes that the scandal engulfing PwC stemmed from a culture that was ultimately fostered by bad leadership.
"Switkowski's main finding is that the PwC scandal arose because of the firm's pursuit of revenue at any cost, a 'whatever-it-takes' culture, and a system in relation to revenue putting profit above ethics," she said.
"While a small number of bad apples have been sacrificed or suffered a penalty of some form, the system persists."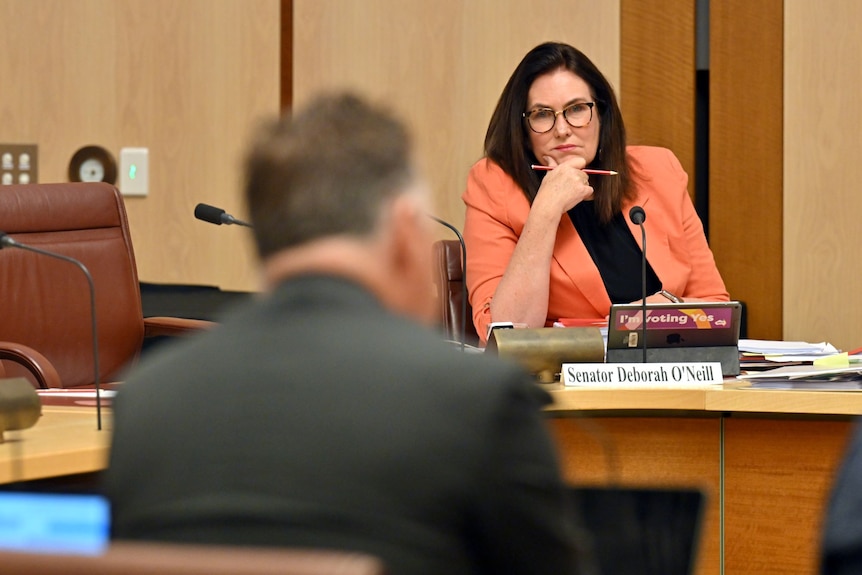 Mr Burrowes faced intense questioning by Senator O'Neill over who he believed was responsible for PwC's culture, before singling out the "failures of leadership" of Mr Sayers and Mr Seymour.
"I think it's fair to say that both those individuals appear to have let the firm down," Mr Burrowes said.
"Mr Burrowes, just to be clear, both Mr Sayers, as the former CEO of PwC for an extended period of time, and Mr Seymour failed in their leadership. Is that your evidence to the committee?" Senator O'Neill asked.
"Well, clearly the firm has found itself in a terrible position and through a failure of leadership," Mr Burrowes replied.
"Therefore, the only assertion you can make is that they failed in their leadership of PwC Australia during that time, senator."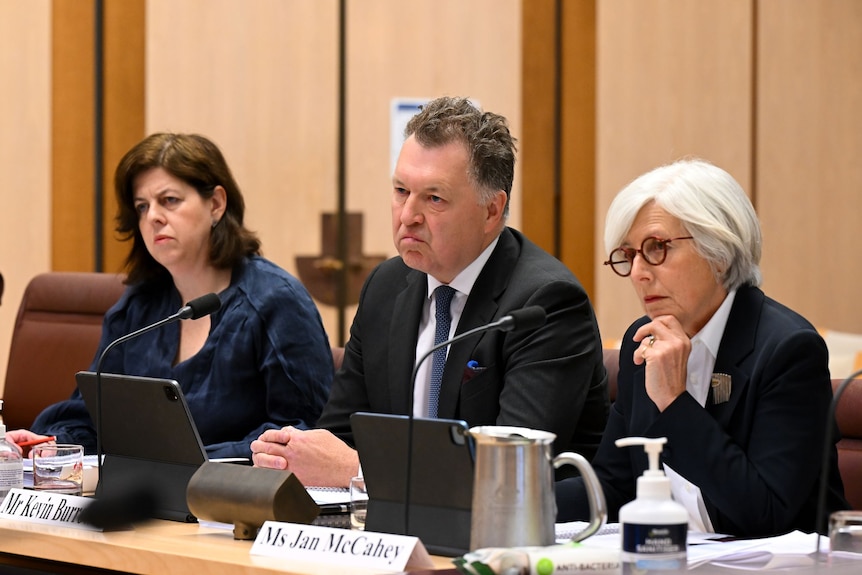 The assessment was supported by Catherine Walsh, PwC's new head of human resources, confirming the firm's problems were not isolated to a few "bad apples" behaving badly.
"As a firm, we have to accept and we do accept what Dr Switkowski set out very plainly for us … but our response is a very genuine one," she said.
"We do need to hold ourselves to account … but it goes to leadership, it goes to culture. We do need to change the whole firm, not just a few bad apples."
Ex-CEO denies leadership 'failure'
During his appearance before the Senate, Mr Sayers — who is the also president of the Carlton Football Club and runs his own consulting firm — said "bad actors" were to blame for PwC's failures when asked how much responsibility he took for the firm's past actions.
"I feel accountable, it is just a terrible, terrible situation. But the bottom line is that there was a number of bad actor tax partners that behaviourally made the wrong choices," Mr Sayers said.
"The confidential information that was shared … is egregious, wrong, [and it] should never have happened."
Senator Pocock rejected Mr Sayers's assessment of the situation, repeating Mr Burrowes's assertion that the breach was the result of "a failure of leadership, a failure of culture".
"That is not what was going on in PwC, Mr Sayers, and you must face up to the culture that your leadership left this firm with," she said.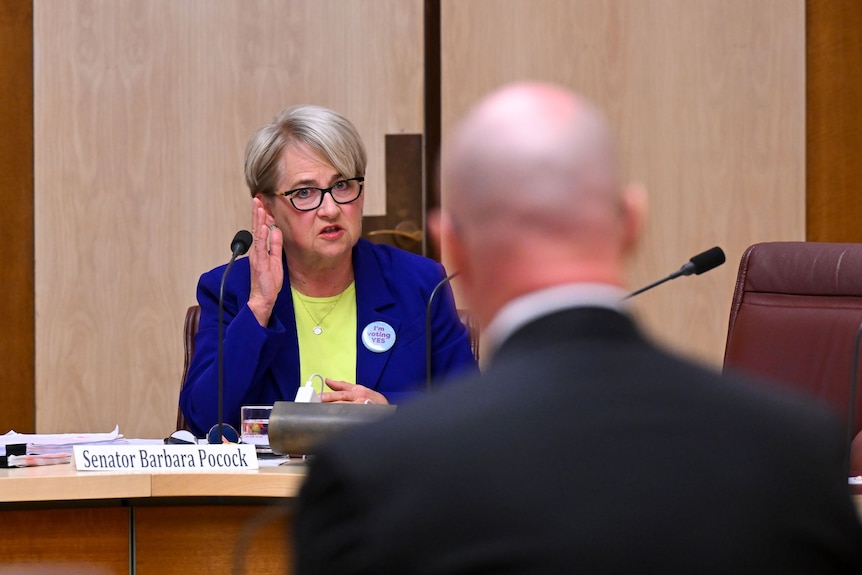 Mr Sayers went on to deny suggestions by senators Pocock and O'Neill that the Switkowski review was reflective of his time as CEO at PwC, because the review was based on the business in 2023 when he had long exited the company.
He also disclosed that he had worked on PwC's Telstra account in 2001 when Dr Switkowski was its CEO after questioning from Senator O'Neill, but said he had no input into the review of PwC.
Mr Sayers told the inquiry he had no knowledge of the tax leak scandal before it became public knowledge earlier this year, and apologised for it occurring under his leadership.
At a Senate estimates hearing in May, the Australian Taxation Office (ATO) said it first tried to investigate PwC in 2016 before raising their concerns with Treasury and the AFP in 2018 — during which time Mr Sayers was in charge.
The involvement of the ATO and Treasury's attempted investigations during Mr Sayers's tenure saw Senator O'Neill question Mr Sayers on his friendship with former treasurer Josh Frydenberg.
Mr Sayers denied he had any communicated with Mr Frydenberg or his staff regarding the tax leak scandal. Senator O'Neill did not suggest any potential wrongdoing by Mr Frydenberg.
Mr Sayers was then asked by the senator if he ever encouraged Mr Frydenberg to make representations to the ATO as treasurer to "back off" the investigation into PwC — which he also denied.
"Senator, with all due respect, my integrity is being challenged and questioned here. Of course I did not," he said.
The inquiry's final report examining the management and integrity of consulting services is set to be delivered by November 30.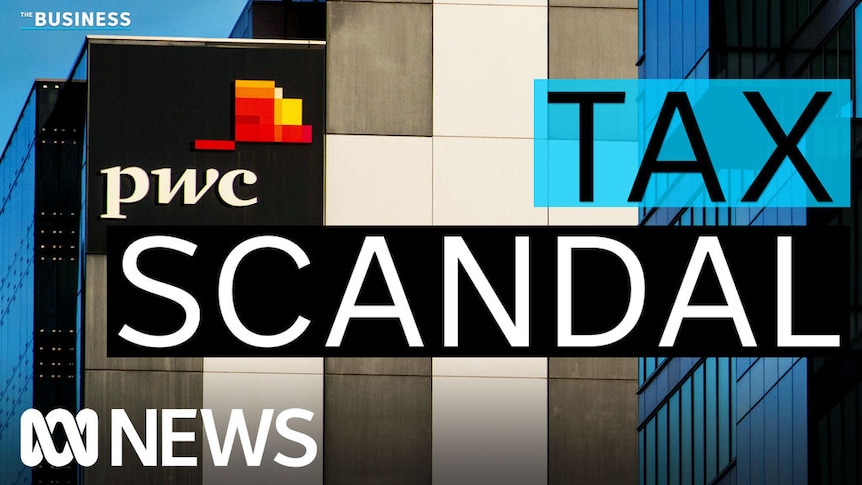 This article was originally posted by The ABC
Fire danger The 2023-24 fire season is already well underway. We've seen extensive bushfires across Australia involving significant property loss, and sadly loss of life....
Newly compiled data reveals Defence has spent nearly $4 billion on large consulting firms over the past decade, more than all other Australian government...